7 Hills Healthcare Center is committed to providing patients with convenient access to high-quality care.
We believe that providing high-quality care is not only about the medical advice that we dispense, but more importantly about the relationships we have with our patients. We continue to strive to be a leader in innovative medical practices and have been recognized by Medicare for our efforts.
---
Aaron P. Bush, M.S., M.H.A. has been 7 Hills Healthcare Center's Healthcare Administrator since opening. Mr. Bush is a graduate of Rosalind Franklin Medical School where he received the Upsilon Phi Delta award for perfect grades. Mr. Bush holds a medical patent for his invention of null magnetic therapy and single cell regeneration. Mr. Bush is an accomplished medical presenter and has traveled the world to present his research. Mr. Bush works closely with our healthcare providers, insurance companies and patients to ensure that 7 Hills Healthcare Center is always on the forefront of medicine.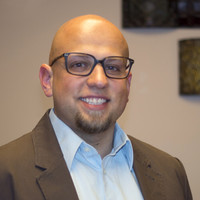 Aaron P. Bush
M.S., M.H.A.
Mission Statement
7 Hills Healthcare Centers and all of its employees hold themselves to a higher standard in patient care. We are not a like-minded medical practice but an innovative original medical practice. Our patients care and well being is the heart of our practice, we do not strive forward without their complete satisfaction. 7 Hills Healthcare Centers promises to always be at the forefront of technology and to offer our services to all patients. 7 Hills Healthcare Centers will persist to educate our staff and patients; because the inspiration of knowledge creates the bond with our patients. 7 Hills Healthcare Centers will not act isolated, but venture into the community as a core member. 7 Hills Healthcare Centers will hold itself to a higher code of ethics and will always act passionately to enhance patient care. As we grow we will maintain our original values and not forget how we became who we are today.